My Pie Town reworks and re-imagines a body of images originally photographed by Russell Lee for the United States Farm Security Administration in 1940. Using Photoshop to modify Lee's pictures, I have created an imaginary, parallel world - a Pie Town populated exclusively by women.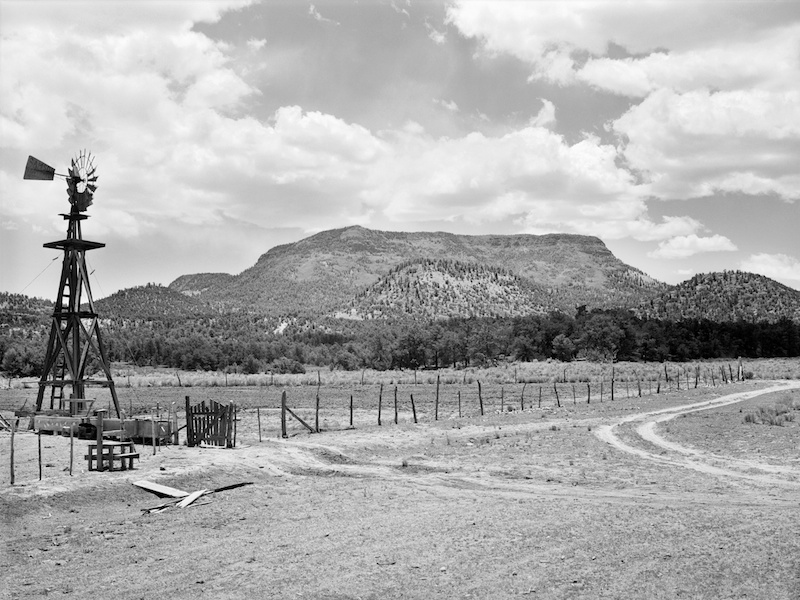 Pie Town, New Mexico. A community settled by about 200 migrant Texas and Oklahoma farmers who filed homestead claims. Scene on a homesteader's farm.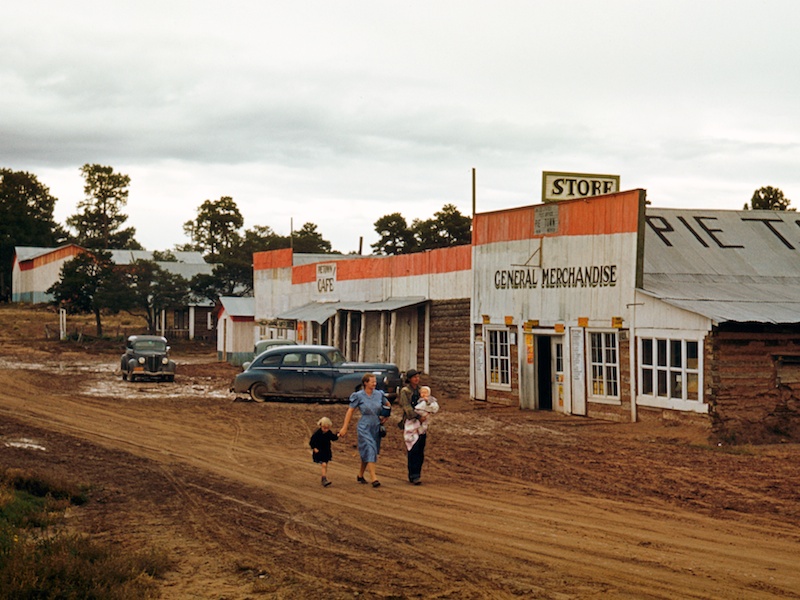 Main Street, Pie Town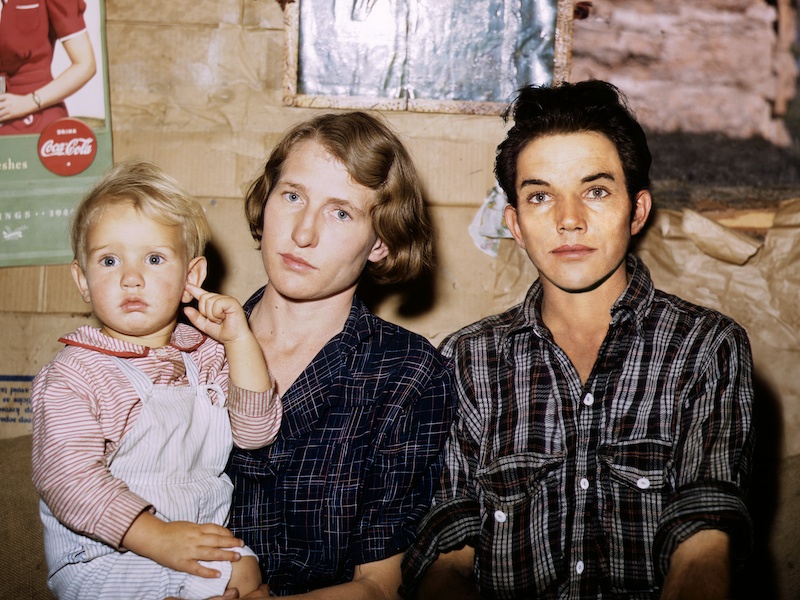 Jessie Evans-Whinery, homesteader, with her wife Edith Evans-Whinery and their baby.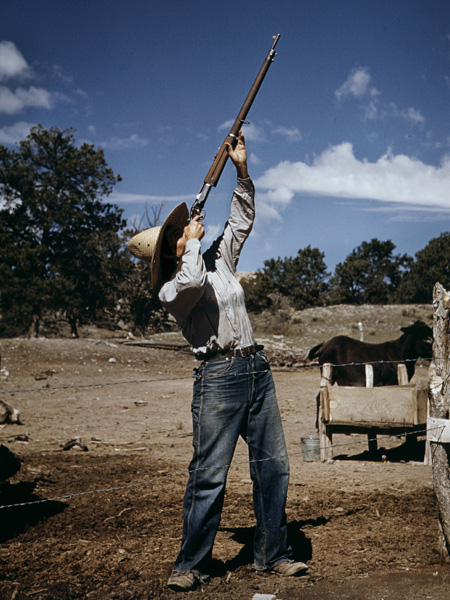 Nell Leathers, homesteader, shooting hawks which have been carrying away her chickens.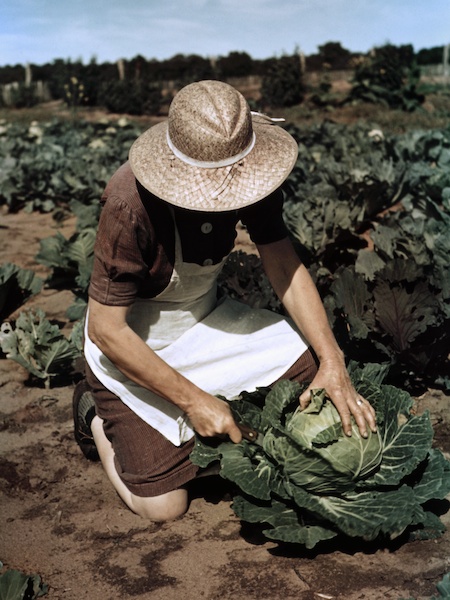 Virginia Norris with homegrown cabbage, one of the many vegetables which the homesteaders grow in abundance.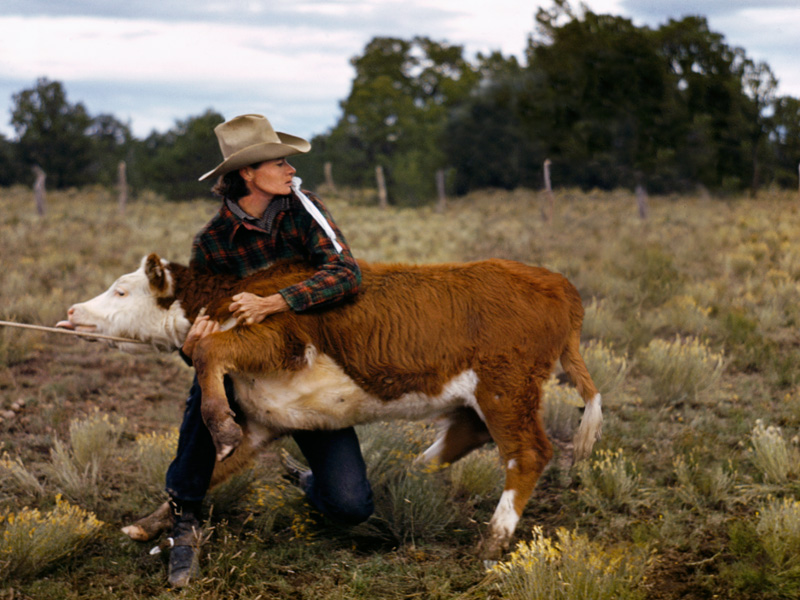 Ruth Leonard secures a calf in her pasture.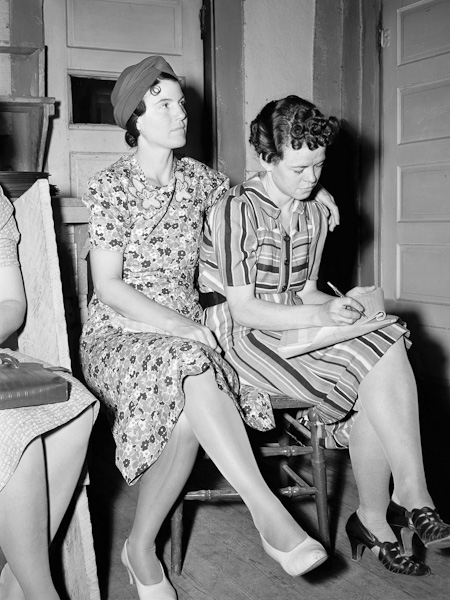 Couple at community meeting.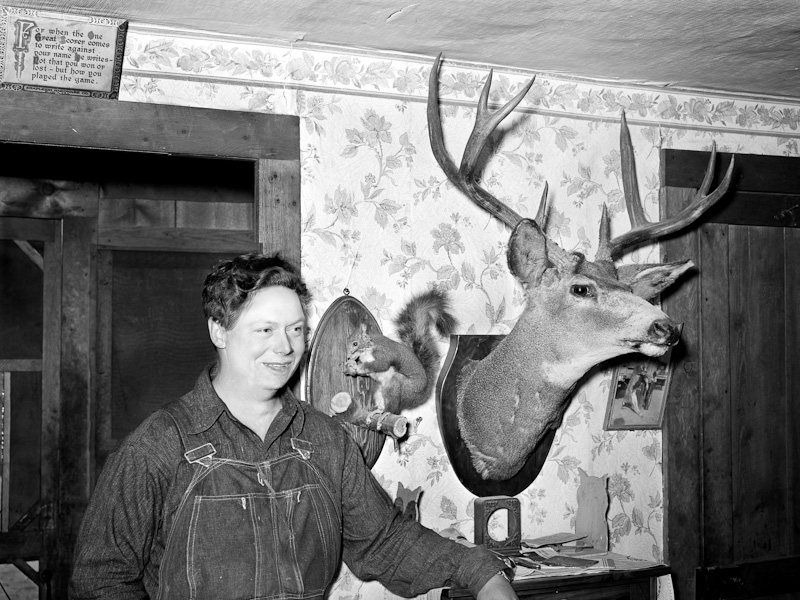 Mildred Anthony, standing by mounted animals which she killed.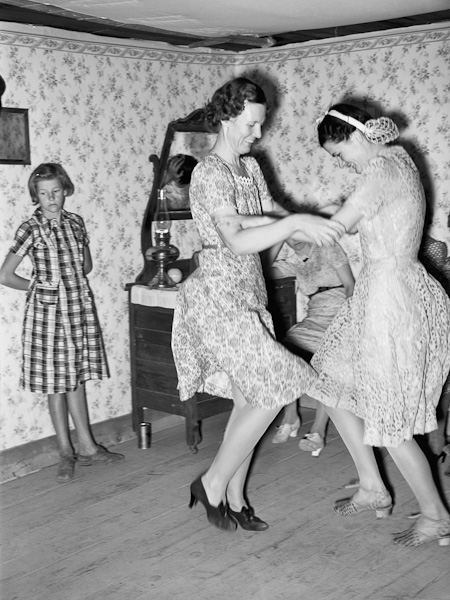 Couple at squaredance.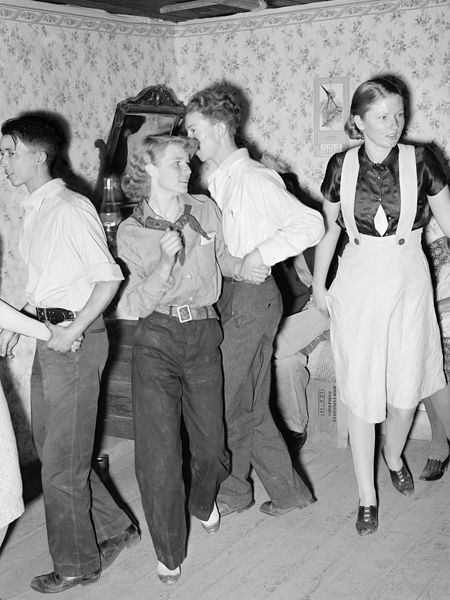 Swing your partner squaredance.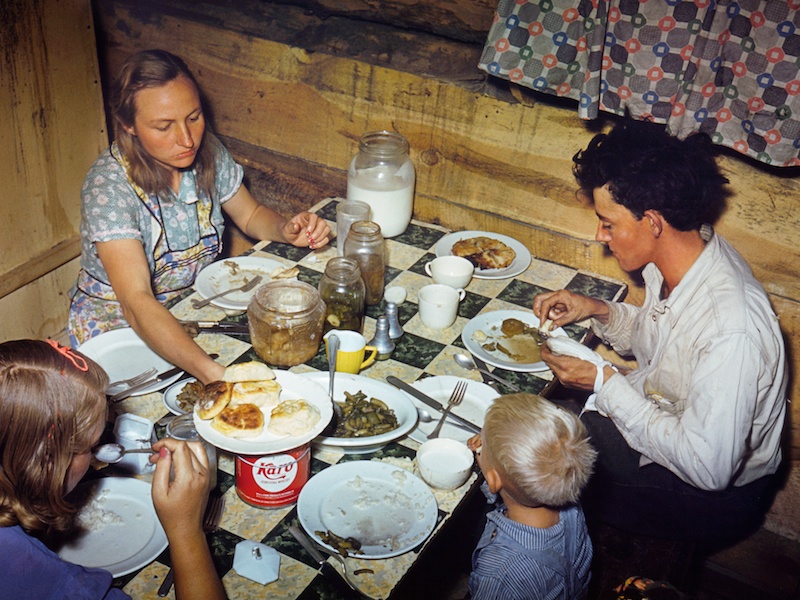 The Fae and Doris Caudill family eating dinner in their dugout.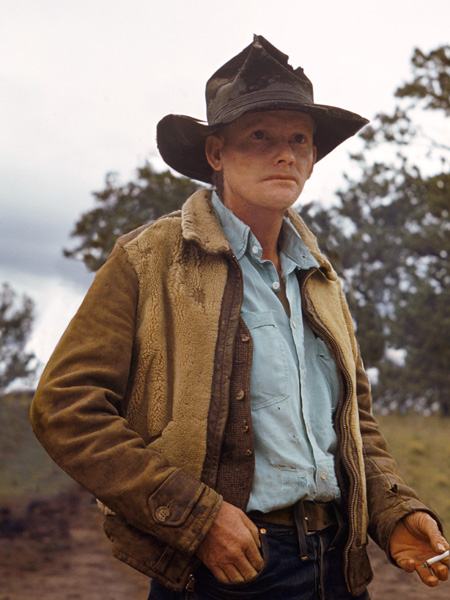 Ann Hesse, homesteader.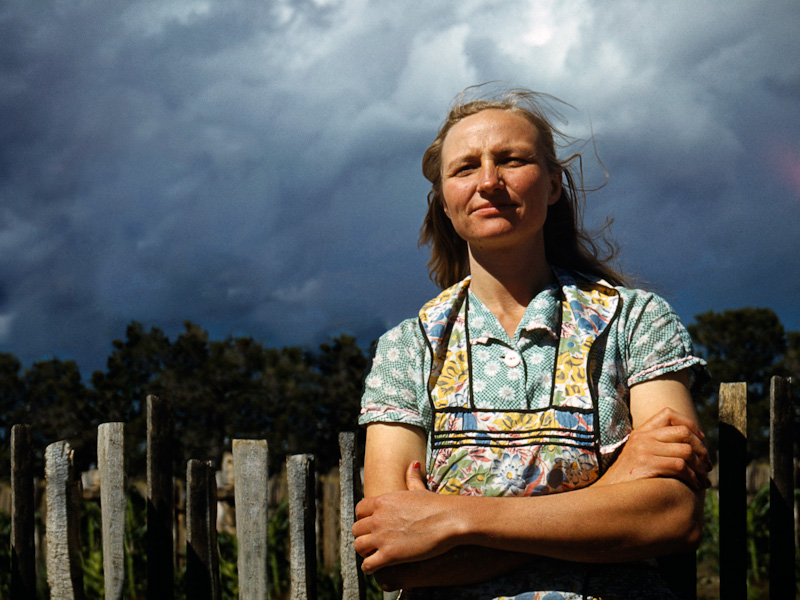 Doris Caudill.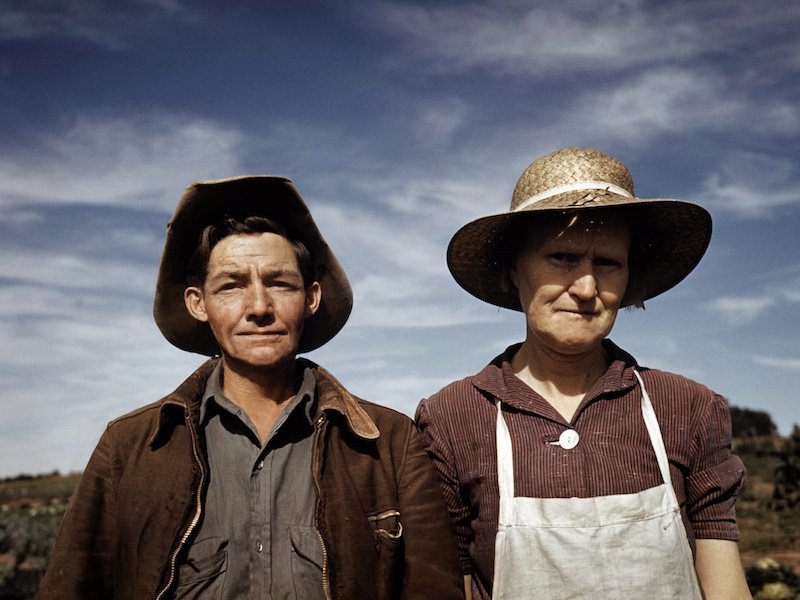 Jean Norris and wife Virginia Norris, homesteaders and town founders.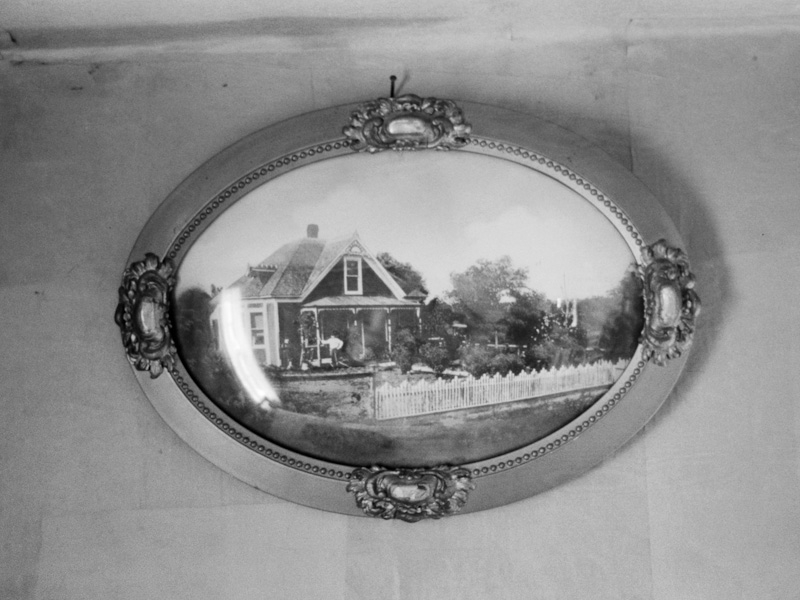 Picture of Jean Norris' old farm home in Oklahoma, hanging in the Norris living room.